Quick Enquiry
Want to find out more about this product or have any questions?
Simply fill in our Quick Enquiry Form and we will contact you back as soon as possible.
Alternativly, give us a call on 0330 057 9550.

System 655/16 is a versatile curved glazing system offering high strength and insulation combined with streamline aesthetics. Ideally suited to canopy and walkway coverings, kerb mounted or ridgeline rooflights, parking bays or pool room roofs, System 655/16 barrel vault glazing offers a range of advantages.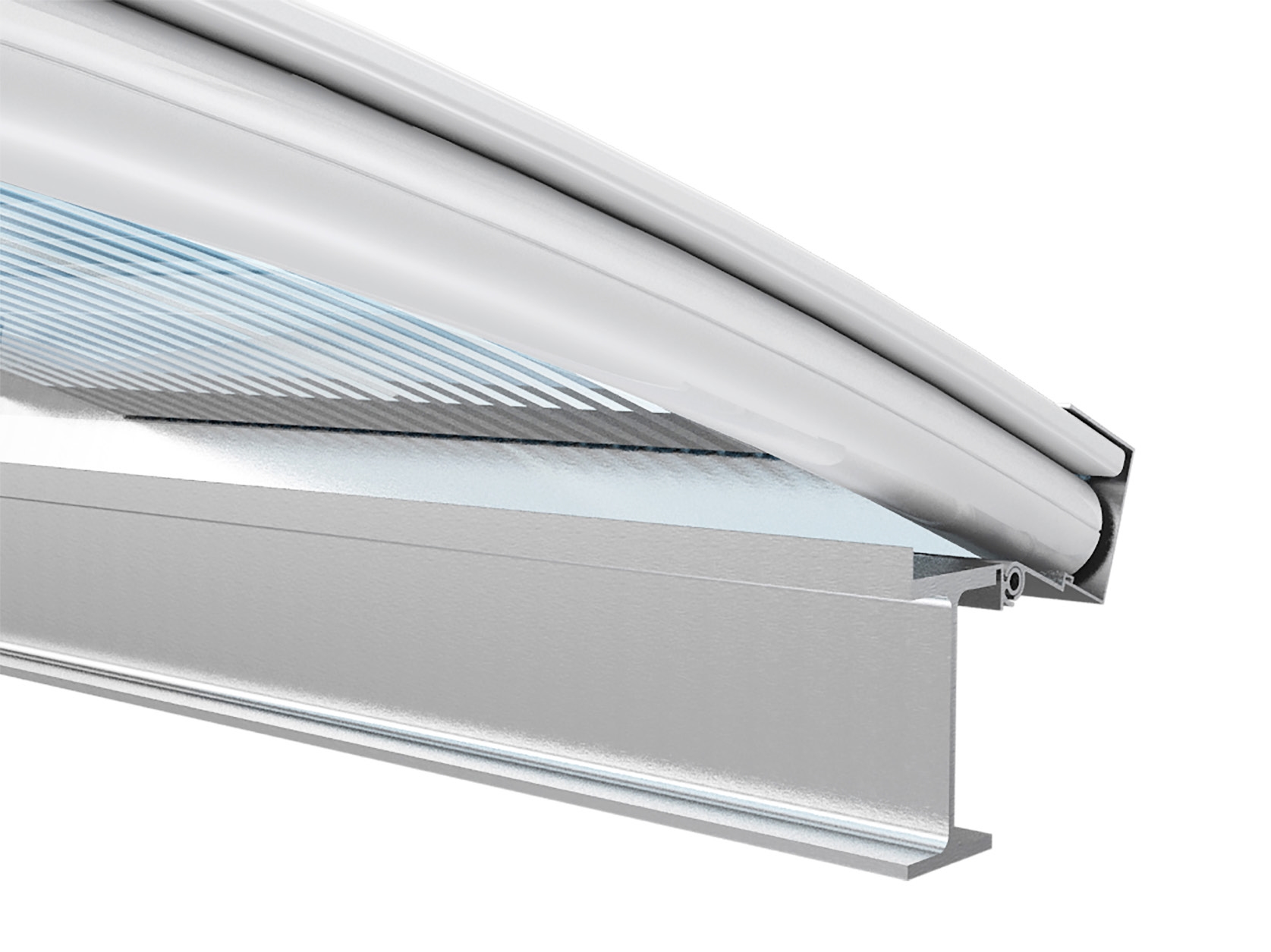 The simple design combines 16mm multiwall polycarbonate sheet with plastic coated steel glazing channels and anodized aluminium eaves profiles.
The square or tubular steel glazing channels are manufactured pre-curved to the required radii (within the design parameters) and have the ability to free-span openings up to 5m.
The curved glazing channels are secured to the eaves trim at 655mm centres with sheets located above the open topped channels and simply snapped down into place.
With U values as low as 2.2W/m2K for 16mm sheet thickness, System 655/16 Curved is suitable for a wide range of barrel roofing applications where thermal insulation is important.
System 655/16 Curved is offered with clear or opal sheet finish as standard with a variety of coloured tints available to order, and as sheets and channels are manufactured to the exact length required, with each sheet factory sealed, the site work and fitting time are also significantly reduced.
Certain configurations of the System have also been tested by the BRE for 'non-fragility' to the current standard [ACR(M)001:2005], achieving a class B rating.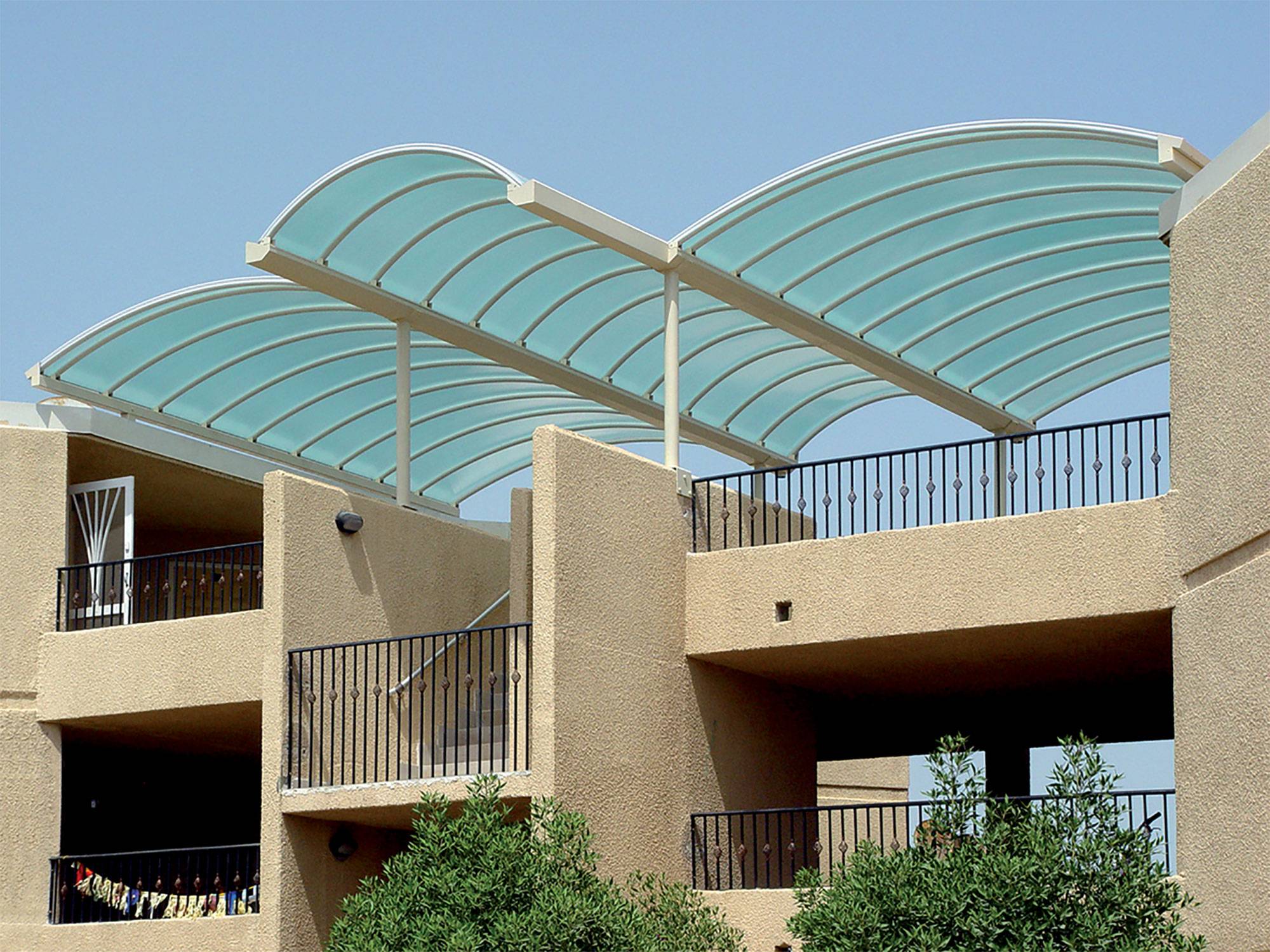 Opening sections can be incorporated to provide ventilation where required and the system can accommodate aluminium header sections as well as solid or multiwall polycarbonate glazed ends.
Gallery