Quick Enquiry
Want to find out more about this product or have any questions?
Simply fill in our Quick Enquiry Form and we will contact you back as soon as possible.
Alternativly, give us a call on 0330 057 9550.

Award winning PERFOLUX - a corrosion resistant windbreak system which provides excellent light transmission whilst enabling draught-free ventilation.
With PERFOLUX, which was developed with the French Institute for livestock breeding, the farmer kills two birds with one stone: On one hand, stables and livestock buildings are provided with permanent, draught free ventilation contributing to animal welfare and on the other, natural day lighting floods the building reducing the need for artificial lighting and cutting energy consumption.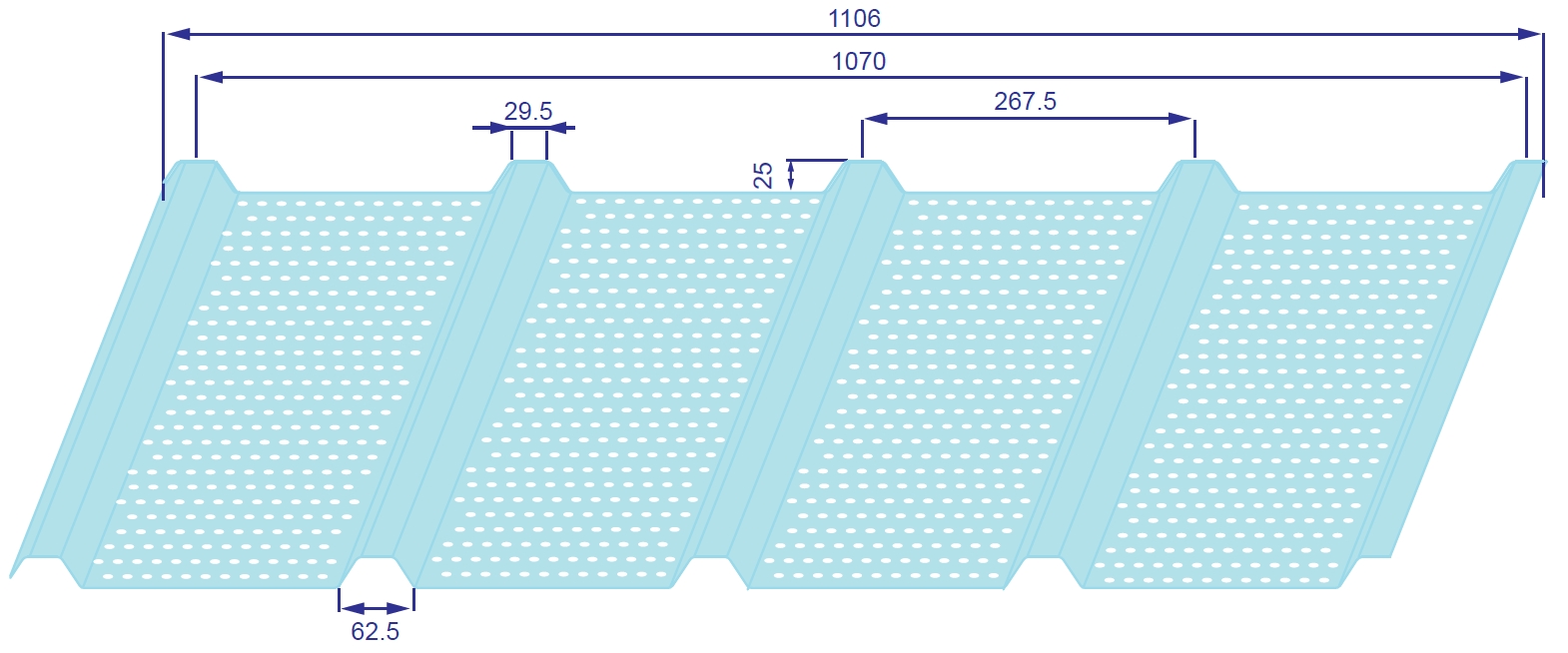 The environment in a livestock barn has a direct impact on hygiene as well as on the livestock welfare and health. Therefore the air flow within the building has to be controlled to provide a healthy environment. Light is an important comfort factor which also increases productivity. As cladding, PERFOLUX achieves a windbreak coefficient of 85 % according to laboratory tests. In addition, more than 60 % of natural daylight can pass through the sheets and into buildings.

Perfulux is manufactured from translucent bi-stretched PVC sheets in which 5 millimetre holes are punched. By stretching the material in two directions, a mesh is created within the molecular structure resulting in the tensile strength and impact resistance of the Perfolux sheets being five times greater than that of non bi-stretched PVC sheets.
The translucent perforated PERFOLUX sheet combines these 2 benefits:

Optimum ventilation
Natural light
PRODUCT BENEFITS
A light transmission over 60%
A wind tunnel tested windbreak efficiency
A shock-resistance much higher than other materials
Windbreak efficiency: 85 %
Resistance to the impact of a steel ball weighing 510 g dropping from a height of 7 m
Lengths: 1.5 m, 2 m and 2.5 m*
Overall width: 1.106 m
Effective width: 1.07 m
UV protection on both sides
*Other lengths on request
Gallery