Quick Enquiry
Want to find out more about this product or have any questions?
Simply fill in our Quick Enquiry Form and we will contact you back as soon as possible.
Alternativly, give us a call on 0330 057 9550.

Featuring double sided UV protection, EasyCLIK is an ideal choice for lightweight, low cost canopy and lean-to roofing as well as general vertical glazing, partitions and interior/set design applications.
EasyCLIK - a simple 250mm wide x 16mm thick snap together multiwall polycarbonate sheet that is supplied manufactured to length or in standard stock lengths of 6.05m, 7.05m and 8.05m.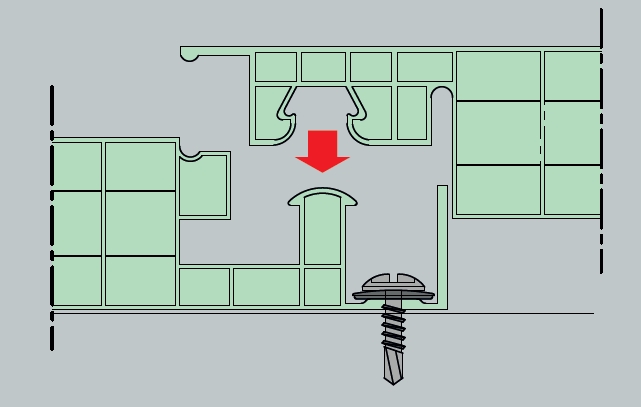 EasyCLIK is free of glazing/jointing bars and is simply screw fixed to the supporting structure with the next panel located above and snapped down into place.
For roofing applications it is advised that a min 5 degree fall is adpopted with purlin supports positioned at maximum 1200mm centres.



EasyCLIK is available in three standard translucent sheet finishes - Clear, Opal and Graphite Grey

EasyCLIK polycarbonate sheets are self-extinguishing and have the European fire classification: Euroclass - 2006 B-S1, d0 [UK Class 0 equivalent].
Gallery