Quick Enquiry
Want to find out more about this product or have any questions?
Simply fill in our Quick Enquiry Form and we will contact you back as soon as possible.
Alternativly, give us a call on 0330 057 9550.

SmartPLUS+ is a 2.5 mm thick twinwall polycarbonate sheet for general roofing and vertical glazing.

Manufactured in clear and opal sheet finishes and benefitting from thermo sealed sheet ends, SmartPLUS is available in 21 different corrugated profiles designed to match with the most popular metal or composite panels available on the market.
The sheets lightweight multiwall structure offers the end user many advantages when compared to single skin sheets of PVC or solid polycarbonate, such as the ability to reduce instances of condensation and offering a higher capability to withstand loads.

Free from microcracks and tensioning, SmartPLUS+ has high light transmittance and a superior protection against UV rays. It has good resistance to accidental impacts, extreme weather, temperature fluctuations and hail.
The sheet is self-extinguishing as per EN 13501-1 B s1 d0 (equivalent to UK Class 0 fire rating) and is quick and easy to install.
The SmartPLUS+ sheet can also be combined with a Module 500 false ceiling system to further improve the thermal insulation value of the construction where required.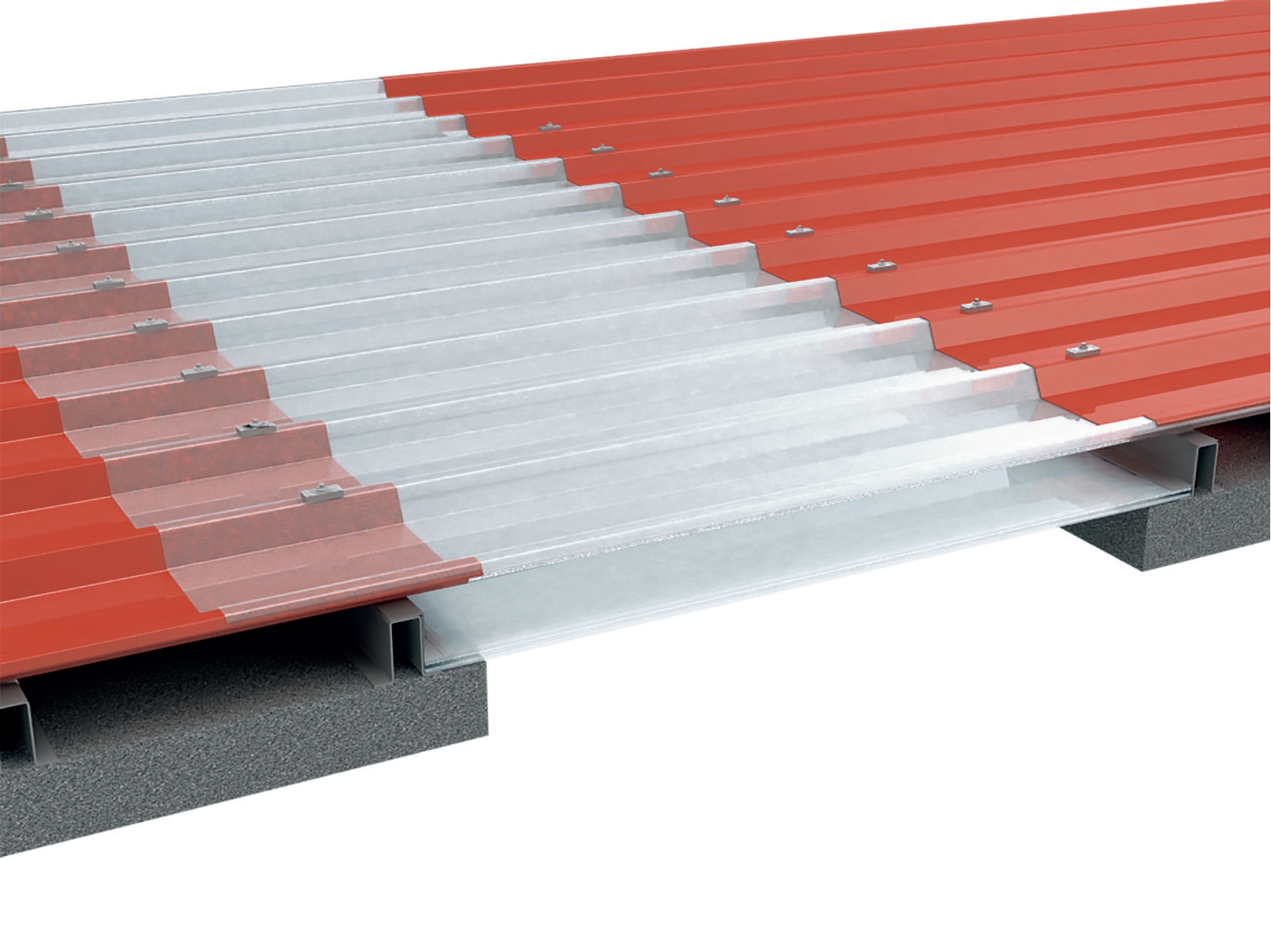 Gallery