Quick Enquiry
Want to find out more about this product or have any questions?
Simply fill in our Quick Enquiry Form and we will contact you back as soon as possible.
Alternativly, give us a call on 0330 057 9550.

PERFO2 is the first 100% non-corroding, antibacterial ventilating ceiling for livestock buildings.



The regulation of air flow within livestock buildings must be perfectly controlled in order to ensure a healthy environment and boost the farm productivity. Nevertheless, the choice of material utilised to provide ventilation is crucial to maintain optimal hygiene and safety.
PERF02 was developed in partnership with the leading French designer of buildings and enclosures for pigs, and offers a unique solution to problems currently faced by the agricultural market:
Absolutely rot-proof and 100 % resistant to ammonia
Anti-condensation
Antibacterial
Resistant to phytosanitary products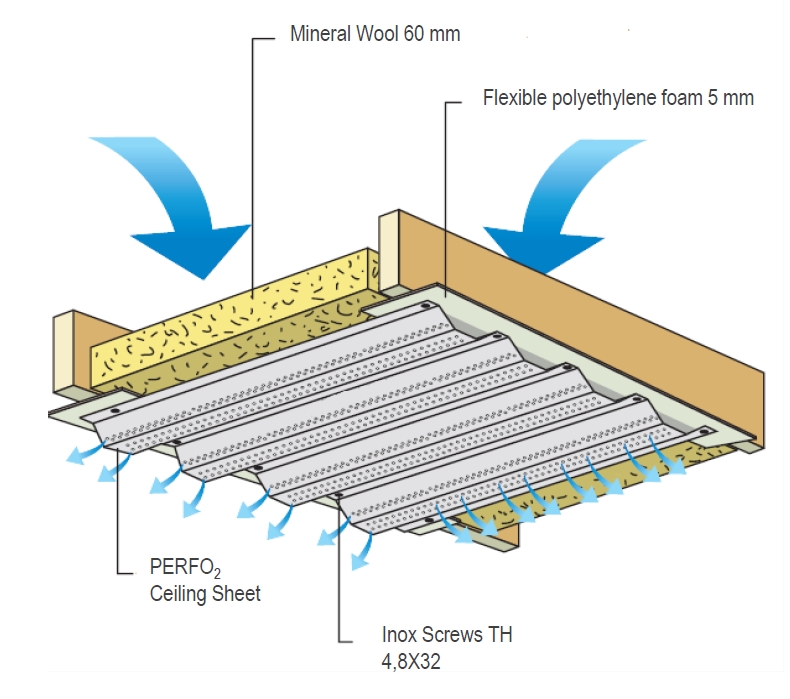 Holes diameter: 6mm
Colour: White or Grey
Length: from 2m to 4m
PERFO2 BENEFITS
None of the materials currently utilised for ventilation can solve all issues such as premature oxidation, risk of fire spread, condensation and difficulty of cleaning - Thanks to its natural characteristics PERFO2 can take up these challenges.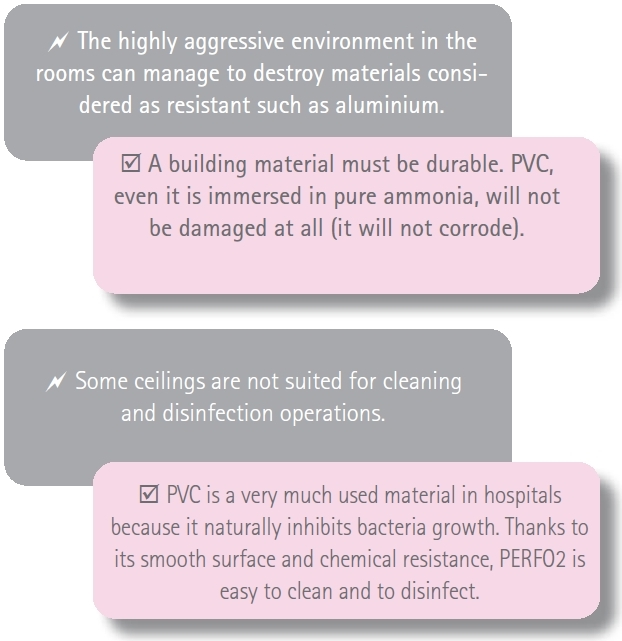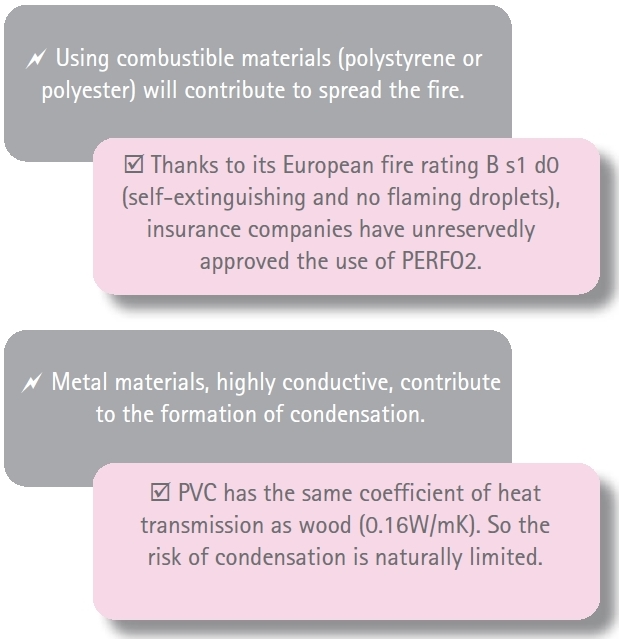 Gallery